Vaginal Laser Rejuvenation
Long Island New York
Femilift Information
The Femilift is a quick, safe, and highly effective in-office procedure for vaginal dryness, vaginal atrophy, painful intercourse, recurrent vaginal infections, and urinary stress incontinence
Femilift Laser Vaginal Tightening
FemiLift is a flexible solution that allows medical practitioners to treat various vaginal issues quickly and effectively. Treatments are conducted in an outpatient setting, and do not require anesthesia or downtime, ensuring that women can resume their routine in short order.

Vaginal Tightening
Vaginal laxity can lead to diminished tightness and sensitivity in the vaginal area, causing decreased satisfaction during exual intercourse and creating a significant quality of life issue. FemiLift offers a simple and safe solution thatrestores the mucosal quality of the vaginal walls and enhances the sensitivity of vaginal tissue. Concentrated thermal heating and micro-ablation is applied to various layers of the vaginal tissue, stimulating collagen regeneration contracture of elastin fibers, neovascularization and improved vaginal lubrication. The female genital tissue is restored to a more youthful state, embedded with thick epithelium, long collagen fibers and decreased vaginal diameter.

Stress Urinary Incontinence (SUI)
Stress Urinary Incontinence involves involuntary leakage of urine in response to increased intraabdominal pressure. This condition may be caused by a loss of sub-urethral support. Patients often report varying degrees of urine discharge during stressful activities, which increase intra-abdominal pressure, such as coughing, sneezing, heavy lifting and other strenuous physical activity. Using micro-ablative energy to achieve a deep thermal effect, FemiLift stimulates collagen renewal as well as contraction of the elastin fibers, inducing rejuvenation and tissue remodeling. It treats the entire pre-urethral area, increasing the thickness of the vaginal walls and providing better support to the mid urethra underside. The result is a significant reduction in urinary incontinence.

Vaginal Dryness
Many women experience vaginal dryness, also known as vaginal atrophy. This is especially true during menopause when the hormone shift makes the vaginal skin thin, dry and inelastic. This condition oftem makes sexual intercourse painful and uncomfortable. Prior to the Femilift laser, the only available treatment available was estrogen hormone therapy. However, estrogen can have side effects, which many women, including breast cancer survivors, are unable to accept. Femilift changes the game by stimulating the skin of the vaginal canal alleviating vaginal dryness.

Genito-Urinary Syndrome of Menopause (GSM)
The shift in hormones that occurs with menopause can cause the lining of the vagina to become thinner, drier, less elastic and inflamed (termed: Genito-Urinary Syndrome of Menopause – GSM). FemiLift rejuvenates the vaginal lining, increasing the thickness of the vaginal walls and restoring natural lubrication. The treatment reduces uncomfortable symptoms such as itching, burning and friction and helps improve sexual function.

Vaginal Infections
The treatment helps women suffering from stubborn and recurrent vaginal infections by rejuvenating the the lining inside the vagina (vulvo-vaginal mucosa tissue) and stimulating vaginal lubrication. Femilift increases the local immune system response while generating new healthy tissue with higher infection resistance.  The increased long-term immunity allows the vaginal area to resist infections while naturally maintaining normal vaginal PH and microflora.

Post-Delivery Rehabilition
Childbirth involves many physiological changes to a woman's body. Post-delivery, the vaginal area may feel stretched and dry and the pelvic floor may be weakened. FemiLift rehabilitates the entire vaginal area by reinforcing and toning vaginal tissue, restoring its strength and flexibility.
Safe, Painless & Incredibly Effective
Femilift is non-invasive and painless. In fact, no anesthesia or sedation is required for this simple laser procedure. Femilift does not promote vaginal infections, nor any other vaginal or pelvic discomfort, including burns. According to the manufacturer, none of these potential issues have been reported with the Femilift laser worldwide since 2011.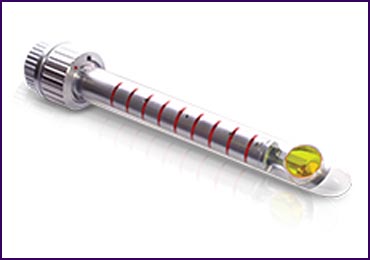 The Femilift Laser
The FemiLift probe features 360 degree rotation, which makes the procedure incredibly efficient, taking only about 30 minutes. With no downtime and a minimal risk of infection, bleeding and other side effects, many women are turning to this vaginal laser.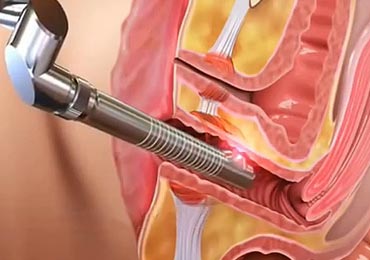 Femilift Treatment
FemiLift's noninvasive solution utilizes a 30w CO2 laser to produce a concentrated thermal heating of the vaginal tissue's inner layers, which stimulates Collagen and Elastine contraction and regeneration. The outcome is the complete remodeling of the vaginal tissue.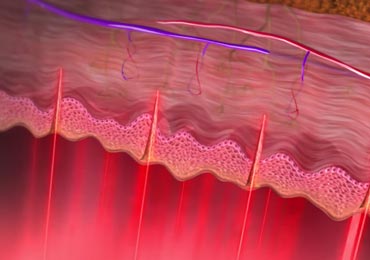 Femilift Laser Penetration
The laser penetrates about 300 microns (0.03 mm) in depth. This is enough to penetrate the superficial epidermis of the vagina. Femilift treatment increases collagen remodeling therefore improving the tightness, firmness and lubrication of the vagina.

I wanted to officially Thank You for all your help before, during and after my procedure. You are a wonderful doctor!



Denise B. — Great Neck, NY
Just a quick note of thanks for all that you did to ensure my procedure. Your light and easy-going demeanor helped make me feel comfortable and made the entire treatment enjoyable.


Jamie S. — Sands Point, NY
Thank you so much for making my dream come true! It was so wonderful to have such an amazing doctor support me during this procedure. I couldn't have asked for a better Doctor.


Kristen O. — New York, NY
I just wanted to take the time to thank you for all that you have done for me. Even when I was unsure of what I could do for my vaginal issues, your reassurance and care helped me every step of the way. A million "Thank You's!"


Helen D. — Old Westbury, NY
Thank you so much for all your care and support during this trying time. I am so grateful for the care and the incredible amount of knowledge you possess. You are a very special Doctor!


Stephanie F. — Roslyn, NY
This Thank You card is long overdue. I just wanted to let you know how much it meant to me to have such a wonderful and thoughtful doctor on my side. You are a true role model to all women in the way you excel at everything and do it all with a smile. Thank you again for everything!
Deborah L. — Hewlett, NY
How Femilift Works
The videos below describe how the Femilift vaginal laser works from both a doctor's point of view and a patient's perspective.
Your Femilift Doctor
Long Island NY Femilift Doctor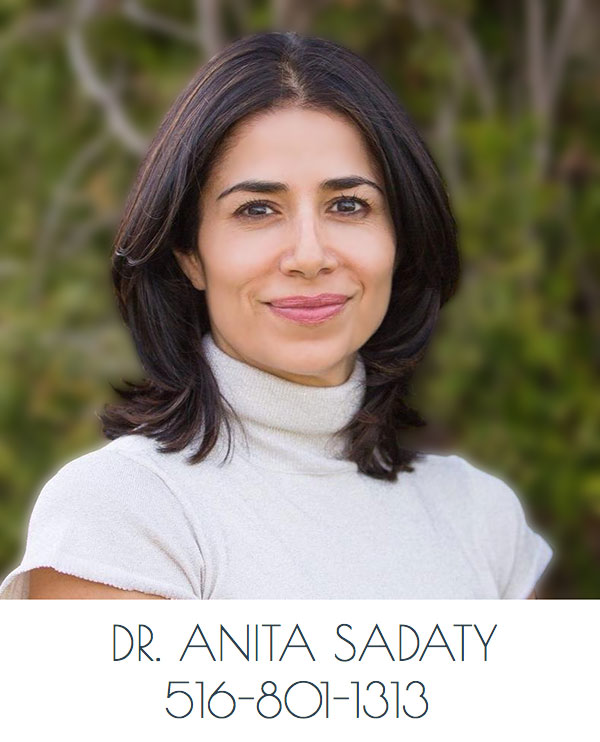 Improve The Quality Of Your Life! Contact Me Today!
info@femiliftlongisland.com